In Pursuit of Uncommonly Fine Coffee
Here's a coffee with a tale to tell...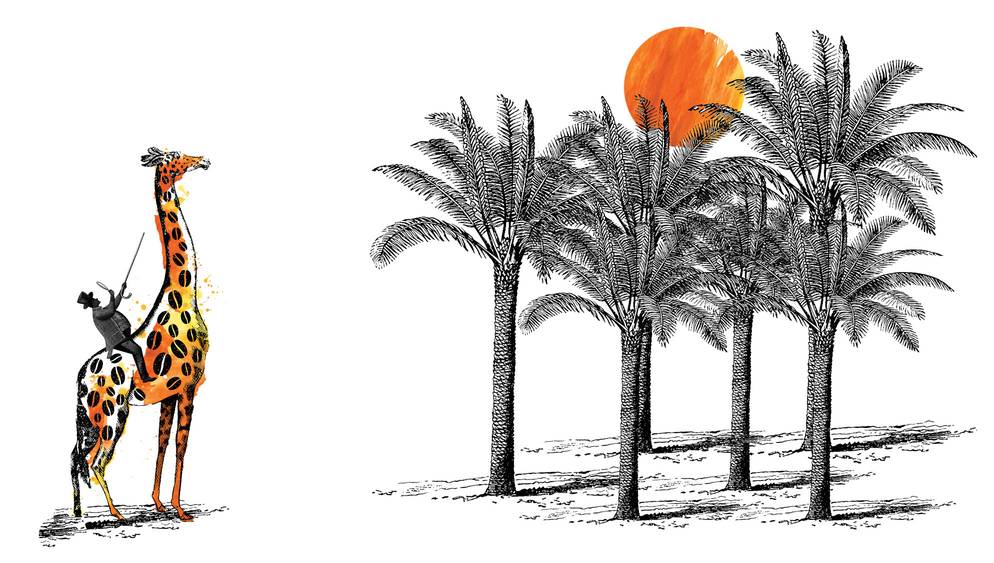 The exhilaration of giraffe riding...
Riding a giraffe of towering proportions is exhilarating enough, but on this particular journey I was beside myself with excitement when the beast I was upon carried the markings of my beloved coffee beans. The gentle nature of the creature, led me to conjure up a blend of serious smoothness for an after dinner coffee of extraordinary indulgence. Trekking across the Paisa region of Columbia I came across creamy, sweet tasting beans of the Caldas and Risaralda territories. Their natural sweetness was further enhanced by almond and cocoa notes from the handpicked beans of Chalchuapa, El Salvador, and finished with a slug of my secret caramel syrup.