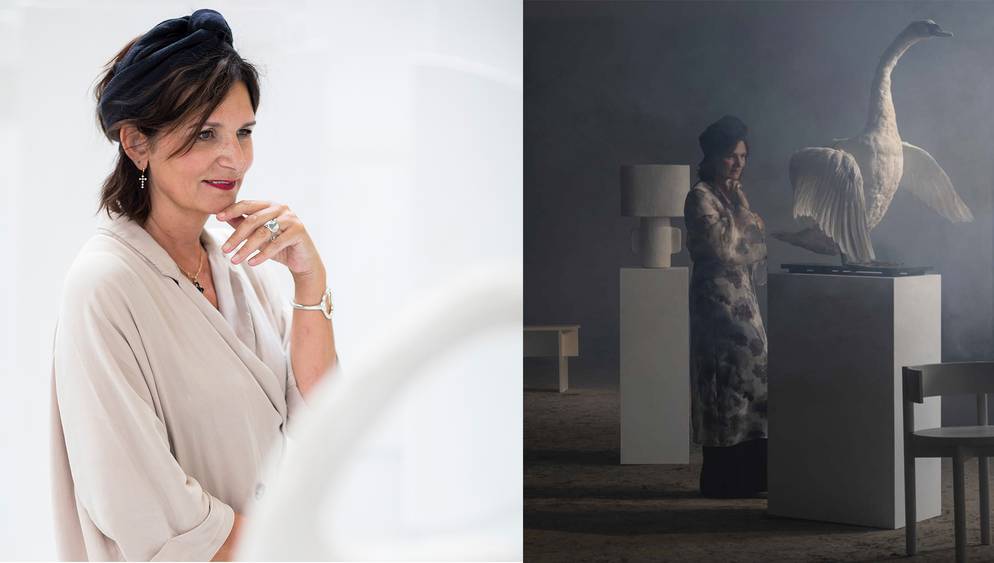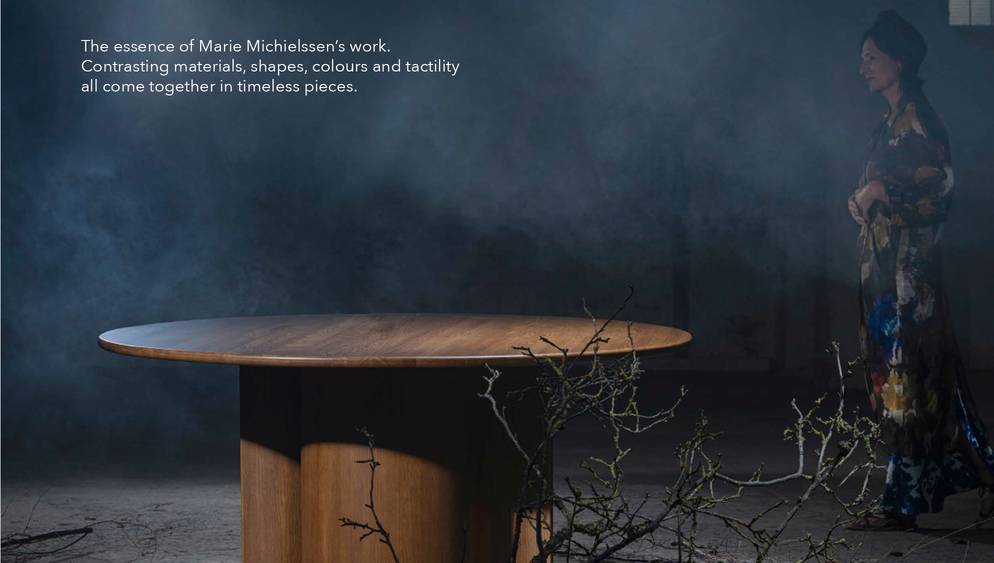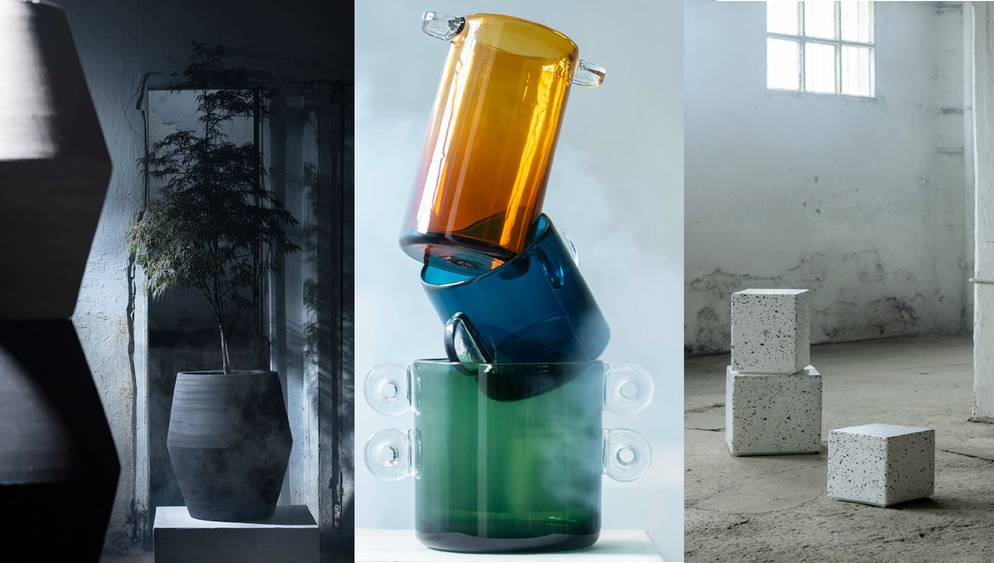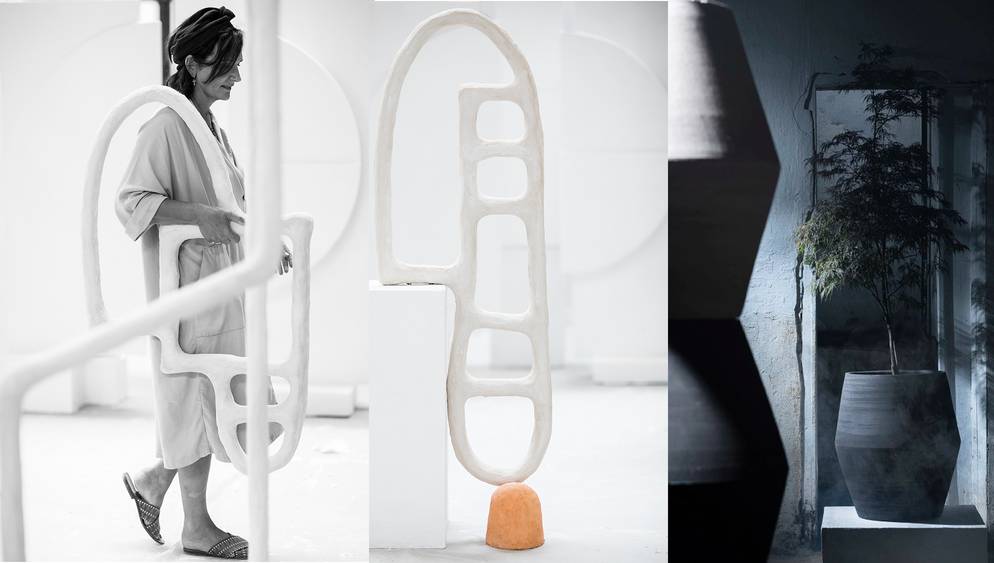 Marie Michielssen
"I'm on a continuous quest for beauty"
Marie Michielssen is know for her eclectic and artistic approach to design with an output of controlled elegance. A world of beauty expressed in extremes. Finding a way of seamlesly threading together a story to create a perfectly balanced product.
Everything she touches has soul and beauty. However her quest for beauty does not exclude functionality.
"Functionality and comfort are crucial in the design process. To me design is inextricably linked with an experience. And this experience can only be optimised when you get the object's function right."

Having designed many a range for Serax these simple pots made from concrete, and versions with a glazed finish, are some of her simplest productions.
For more about Marie Michielssen.